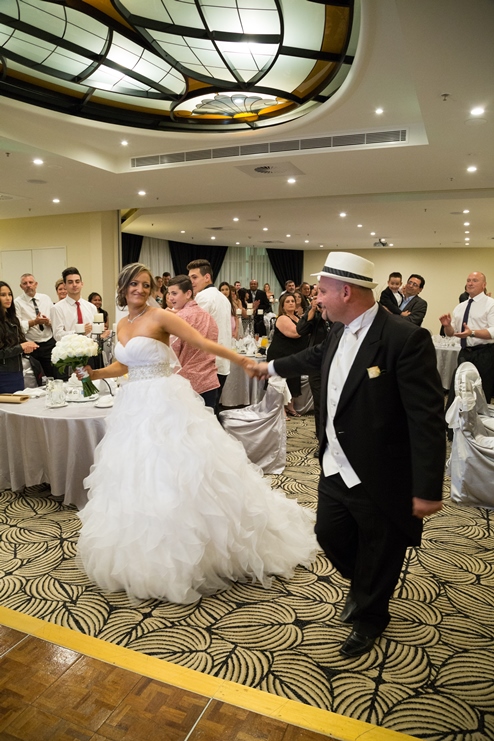 Julie and Saviour celebrated their Wedding Reception with family and friends at the Holroyd Centre on Saturday 8th October 2016.
The couple together with their 110 Wedding Guests enjoyed the newly renovated Holroyd Function Centre.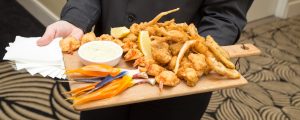 The guests and Bridal Party enjoyed finger-food and beverages on arrival in the Grand Foyer with the stunning and sweeping Wrought Iron staircase.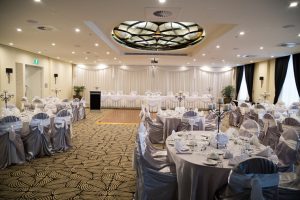 The upstairs Boronia and Wattle room featured a stunning fairy-light back-drop and illuminated glass ceiling feature.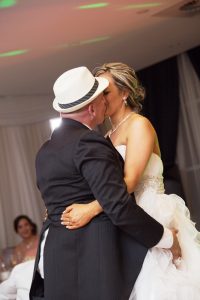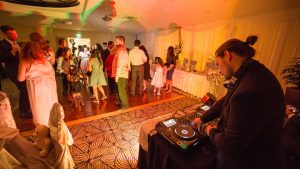 Following Julie and Saviour's 1st Bridal Dance the Wedding Guests enjoyed the dance celebrations that followed with our resident DJ mixing it up for all to enjoy and producing stunning lighting effects that added to the atmosphere.


Book your Engagement, Wedding Ceremony or Wedding Reception with us at the Holroyd Centre. View our Wedding Reception Packages here.
Contact our Events Team.