"Your place to celebrate"
Opening Hours General Office
Mon - Fri 8am - 4:30pm
Other times by appointment
Granville South Creative and Performing Arts High School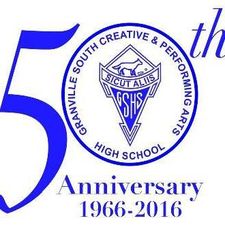 "On Saturday, 30th July 2016 Granville South Creative and Performing Arts High School held their 50th Anniversary Dinner at The Holroyd Centre in Merrylands. It was a very special and formal occasion spent reminiscing and celebrating. 150 guests attended the function that included both current and past staff members and a large number of ex-students. As a result the choice of venue was vitally important to us. We selected the Holroyd Centre because we had worked with them in the past and the management and staff at the venue were always very accommodating and professional. On the night the appearance of the newly refurbished venue surpassed even our expectations. The staff, food and service was exceptional. Council are to be congratulated on providing such a wonderful facility to the community." Principal, Melissa Johnston.